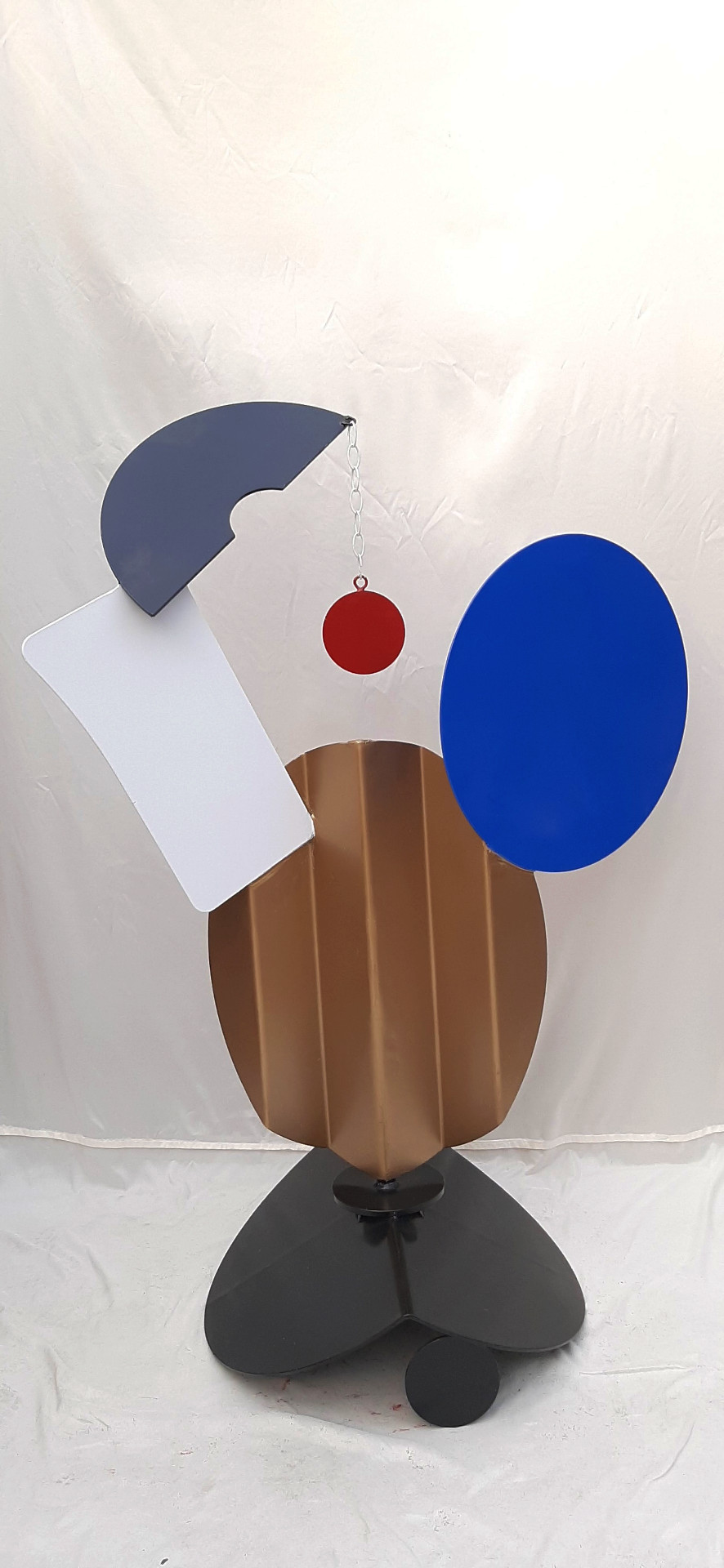 "NEW VENTURE MMXX"

© 2020
Mild Steel, Oil Enamel Paint
H 57" - W 42" - D 27' - 100 LBS

"New Venture MMXX" is the very first sculpture I created in metal. I have sculpted many works in clay, but never metal. This sculpture makes me very happy. It is two peices, sitting on a bearing at the black base, so the top spins.

#008 - Inquire.